Shallow car multi-piston brake calipers
release time:2016-8-30 22:52:09 read:
202
How many pistons do you see with the piston brakes?
The net friend of the net friend a:
Single piston calipers are most owners know auto parts, because almost all sold in civilian vehicle is braking system adopts single piston structure, and players are most contact is four, six piston callipers, even choose to use eight piston brake calipers. In general, floating calipers have single and double piston, piston and fixed calipers is made up of two pistons, divided into four, six, eight and 10, 12, 16, of course, three kinds of present development of "reverse" piston brake calipers are very rare.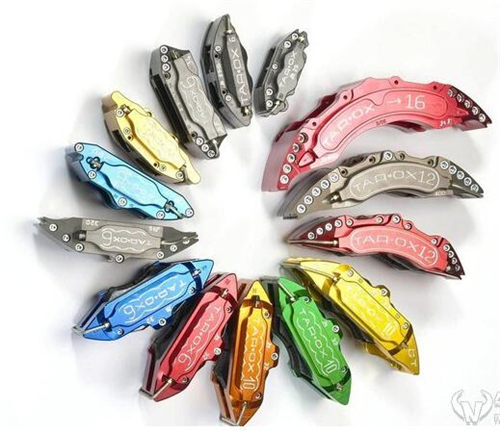 The 16 pistons above are capped. Is not the case, as long as refitting manufacturer "to" development in theory, no amount of piston can be into calipers on the ontology, but in fact do not need to waste the development effort. From our species "PASCAL hydraulic principle" this invention can know - change the brake caliper piston area can effectively increase the force, so as long as increasing the diameter of the piston callipers size, namely can improve the braking force (in fact, the single piston calipers as long as the good design, also provide enough braking force).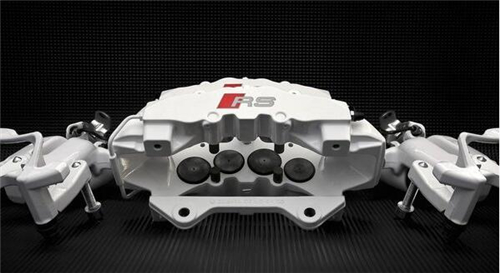 But why are the mainstream pistons designed to be eight? In fact, the number of piston callipers distribution is a science, about friction disc brake force when in a different direction and change, also have a great deal of concern and brake foot feeling, the know, as long as the diameter of the piston to increase, so caliper brake force will increase, but different size of brake caliper pistons, six piston callipers, for example, some brands of six piston is as big, but there are plenty of "large, medium and small, have a plenty of the" big ", "small", ", but "small, big and small", the purpose is to make the braking force and brake wear more average, the brake is better, but the most common way of large, medium and small piston is arranged, the size of the piston in the brake can achieve good linear braking effect, reduce braking abrupt feeling, emergency braking, deep on the brake pedal, the more pistons work together, to provide maximum braking force.